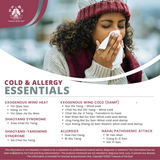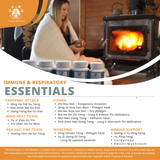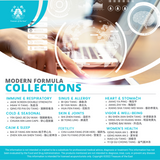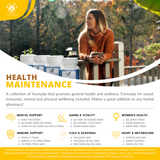 Yin Qiao Jie Du Wan - 银翘解毒丸 - Lonicera & Forsythia Detox Combination (Capsules)
Log in to see prices
Full-spectrum, water-based herbal extract; concentrated 5:1 granules (100 caps/bottle).
Item Number: Y070-c
Chinese Name: 银翘解毒丸, Yin Qiao Jie Du Wan
English Name: Lonicera & Forsythia Detox Combination
Pungent and cool to relieve the exterior, it is used to dispel pathogenic wind, clear heat, and resolve toxins. It benefits the throat, relieves thirst, and diffuses Lung Qi to relieve symptoms of fever, headache, cough, dry mouth, and sore throat. Like Yin Qiao San, the monarch ingredients are Jin Yin Hua (金银花) and Lian Qiao (连翘), but Yin Qiao Jie Du Wan (translation: Yin Qiao Detoxification Pills) has stronger heat-clearing and detoxifying effects. In TCM hospitals, it is one of the most used formulas for the pandemic and for cold and flu season.
Ingredients:

| | |
| --- | --- |
| Jin Yin Hua | Honeysuckle Flower |
| Niu Bang Zi (Chao) | Burdock Seed (Processed) |
| Lian Qiao | Forsythia Fruit |
| Jie Geng | Platycodon Root |
| Bo He | Mint Herb |
| Zhu Ye (Dan) | Lophatherum Herb |
| Jing Jie | Schizonepeta Herb |
| Gan Cao | Licorice Root |
| Dan Dou Chi | Fermented Soybean |
TCM Pattern:
Wind-Heat attacks on the lungs, Wen Bing due to Wind-Heat attacks - Wei Stage, Wind-Heat pathogen toxin, frontline use
Dosage:
4-6 capsules, 2-3 times daily. 
Allergen Information: Contains Soy
Treasure of the East's herbal extracts are full-spectrum, water-based extracts produced by Tianjiang Pharmaceutical. Unlike standardized extracts, which contain a concentrated quantity of a single marker chemical, full-spectrum herbal extracts contain all the active chemical constituents of whole herbs in concentrated form.  Treasure of the East herbs are full-spectrum and extracted using only purified water (more information).