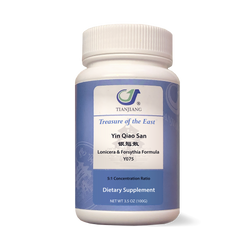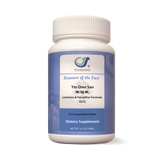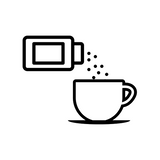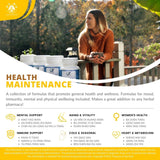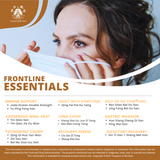 Yin Qiao San - 银翘散 - Honeysuckle & Forsythia Formula (Granules)
Log in to see prices
Full-spectrum, water-based herbal extract; concentrated 5:1 granules (100g/bottle).
Item Number: Y075
Chinese Name: 银翘散, Yin Qiao San
English Name: Honeysuckle (Lonicera) & Forsythia Formula
Formula Principles:
Vents the exterior with acrid-cool, clears Heat, and resolves toxin
Ingredients:
| | |
| --- | --- |
| Lian Qiao | Forsythia Fruit |
| Jin Yin Hua | Honeysuckle Flower |
| Bo He | Mint Herb |
| Jing Jie | Schizonepeta Herb |
| Dan Dou Chi | Fermented Soybean |
| Niu Bang Zi (Chao) | Burdock Seed (Processed) |
| Jie Geng | Platycodon Root |
| Zhu Ye (Dan) | Lophatherum Herb |
| Gan Cao | Licorice Root |
| Lu Gen | Phragmites Rhizome |
TCM Pattern:
Wind-Heat attacks the lungs, Wen Bing Wei Stage, Wind-Heat pathogen toxin, frontline use
Dosage:
Mix 4.5 g in hot water and drink as tea, 2-3 daily. 
Allergen Information: Contains Soy
Also available as
Capsules
and
Granules in Bulk Packaging
.
Treasure of the East's herbal extracts are full-spectrum, water-based extracts produced by Tianjiang Pharmaceutical. Unlike standardized extracts, which contain a concentrated quantity of a single marker chemical, full-spectrum herbal extracts contain all the active chemical constituents of whole herbs in concentrated form.  Treasure of the East herbs are full-spectrum and extracted using only purified water (more information).