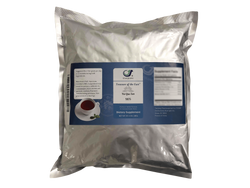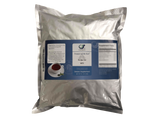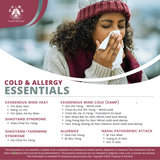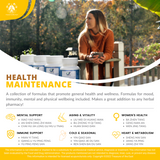 Yin Qiao San - 银翘散 - Cold Relief Blend (1KG/2.2 LBS/FOIL BAG)
Log in to see prices
Full-spectrum, water-based herbal extract; concentrated 5:1 granules (1kg/foil bag). The same potent herbs we offer in bottles, with savings of 30% compared to bottled herbs! 
Each formula bulk foil bag comes with 10 small, sealable pouches to hold the custom formulas you prescribe to your patients. The label on each pouch has space to record important details of the formula including the patient's name, the date, and dosage instructions.
Chinese Name: 银翘散, Yin Qiao San
English Name: Cold Relief Blend
Item Number: Y075-G5
Formula Principles:
Vents the exterior with acrid-cool, clears Heat, and resolves toxin
Ingredients:
| | |
| --- | --- |
| Lian Qiao | Forsythia Fruit |
| Jin Yin Hua | Honeysuckle Flower |
| Bo He | Mint Herb |
| Jing Jie | Schizonepeta Herb |
| Dan Dou Chi | Fermented Soybean |
| Niu Bang Zi (Chao) | Burdock Seed (Processed) |
| Jie Geng | Platycodon Root |
| Zhu Ye (Dan) | Lophatherum Herb |
| Gan Cao | Licorice Root |
| Lu Gen | Phragmites Rhizome |
TCM Pattern:
Wind-Heat attacks the lungs, Wen Bing Wei Stage, Wind-Heat pathogen toxin, frontline use
Dosage:
Mix 4.5 g in hot water and drink as tea, 2-3 daily. 
Allergen Information: Contains Soy
Also available as
Capsules
 and
100g Bottles
.
Treasure of the East's herbal extracts are full-spectrum, water-based extracts produced by Tianjiang Pharmaceutical. Unlike standardized extracts, which contain a concentrated quantity of a single marker chemical, full-spectrum herbal extracts contain all the active chemical constituents of whole herbs in concentrated form.  Treasure of the East herbs are full-spectrum and extracted using only purified water (more information).