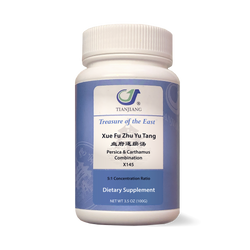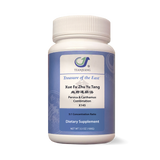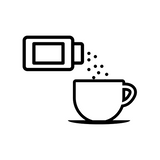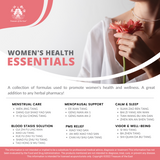 Xue Fu Zhu Yu Tang - 血府逐瘀汤 - Persica & Carthamus Combination (Granules)
Log in to see prices
Full-spectrum, water-based herbal extract; concentrated 5:1 granules (100g/bottle). 
Item Number: X145
Chinese Name: 血府逐瘀汤, Xue Fu Zhu Yu Tang
English Name: Persica & Carthamus Combination
Formula Principles:
Invigorates blood, dissolves stasis, and moves Qi, unblocks the channels, relieves painful obstructions
Xue Fu Zhu Yu Tang is a commonly used formula for Fertility Cycle Therapy during the menstrual period (day 1 to day 5).  Source: TCM Gynecological Technology and Chinese Herbal Formula Guidance.
Ingredients:
| | |
| --- | --- |
| Dang Gui | Chinese Angelica Root |
| Chuan Xiong | Chuanxiong Rhizome |
| Chi Shao | Red Peony Root |
| Tao Ren (Dan) | Peach Kernel (Processed) |
| Hong Hua | Carthamus Flower |
| Niu Xi | Achyranthes Root |
| Chai Hu | Bupleurum Root |
| Jie Geng | Platycodon Root |
| Zhi Qiao (Fu Chao) | Bitter Orange (Processed) |
| Sheng Di Huang | Rehmannia |
| Gan Cao | Licorice Root |
TCM Pattern:
Heart-blood stagnation, blood stagnation of the chest and diaphragm, blood stasis after trauma
Dosage
Mix 4.5 g in hot water and drink as tea, 2-3 daily. 
Allergen Information: Contains Wheat & Gluten 

Also available as Capsules. 
Treasure of the East's herbal extracts are full-spectrum, water-based extracts produced by Tianjiang Pharmaceutical. Unlike standardized extracts, which contain a concentrated quantity of a single marker chemical, full-spectrum herbal extracts contain all the active chemical constituents of whole herbs in concentrated form.  Treasure of the East herbs are full-spectrum and extracted using only purified water (more information).