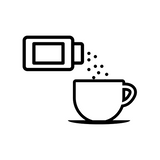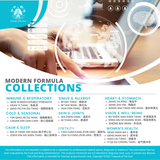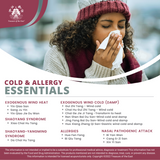 Hua Fen Fang - 花粉方 - Astragalus & Saposhnikovia Combination (AllerCare) (Granules)
Log in to see prices
Full-spectrum, water-based herbal extract; concentrated 5:1 granules (100g/bottle).
Item Number: H008
Chinese Name: 花粉方, Hua Fen Fang
English Name: Astragalus & Saposhnikovia Combination (AllerCare)
This modern formula is designed to support the Western common conditions. It is selected based on the efficiency of the TCM hospital use.*
Formula Principles:
Secures the exterior, dispel Wind, supplements the spleen and kidney, eliminates Dampness, transforms phlegm, relieves itching and discharges, onset of the season
Ingredients:
| | |
| --- | --- |
| Bai Zhu | White Atractylodes Rhizome |
| Fang Feng | Saposhnikovia Root |
| Fu Xiao Mai | Light Wheat |
| Gan Cao | Licorice Root |
| He Zi | Chebule Fruit |
| Huang Qi | Astragalus Root |
| Mu Li (Duan) | Oyster Shell (Processed) |
| Wu Mei | Mume Fruit |
| Xin Yi | Magnolia Flower |
TCM Pattern:
Sensitive physique, cold and Wind, Wei Qi deficiency, spleen Qi deficiency, lung Qi deficiency, kidney Qi deficiency, seasonal use


Dosage
Mix 4.5 g in hot water and drink as tea, 2-3 daily. 
Allergen Information:
 

Contains Wheat & Gluten
Treasure of the East's herbal extracts are full-spectrum, water-based extracts produced by Tianjiang Pharmaceutical. Unlike standardized extracts, which contain a concentrated quantity of a single marker chemical, full-spectrum herbal extracts contain all the active chemical constituents of whole herbs in concentrated form.  Treasure of the East herbs are full-spectrum and extracted using only purified water (more information).