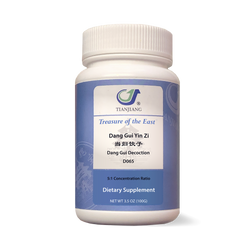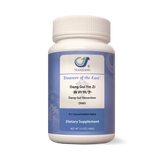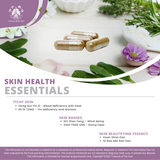 Dang Gui Yin Zi - 当归饮子 - Dang Gui Decoction (Granules)
Log in to see prices
Full-spectrum, water-based herbal extract; concentrated 5:1 granules (100g/bottle).
Item Number: D065
Chinese Name: 当归饮子, Dang Gui Yin Zi
English Name: Dang Gui Decoction
Formula Principles:

Nourishes the blood, moistens dryness, clears Heat, dispels Wind, relieves itching
Formula Principles: 
Nourishes the Blood
Moistens Dryness
Clears Heat
Dispels Wind
Relieves itching*
Ingredients:
| | |
| --- | --- |
| Dang Gui | Chinese Angelica Root |
| Sheng Di Huang | Rehmannia Root |
| Bai Shao | White Peony Root |
| Chuan Xiong | Chuanxiong Rhizome |
| He Shou Wu (Zhi) | Flowery Knotweed Root (Processed) |
| Huang Qi | Astragalus Root |
| Jing Jie | Schizonepeta Herb |
| Bai Ji Li (Chao) | Tribulus Fruit (Processed) |
| Gan Cao | Licorice Root |
| Fang Feng | Saposhnikovia Root |
TCM Pattern
Skin disorders due to Blood Deficiency with External Wind
Dosage
Mix 4.5 g in hot water and drink as tea, 2-3 daily. 
Treasure of the East's herbal extracts are full-spectrum, water-based extracts produced by Tianjiang Pharmaceutical. Unlike standardized extracts, which contain a concentrated quantity of a single marker chemical, full-spectrum herbal extracts contain all the active chemical constituents of whole herbs in concentrated form.  Treasure of the East herbs are full-spectrum and extracted using only purified water (more information).