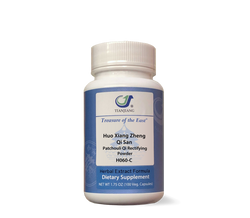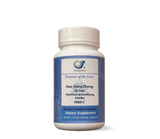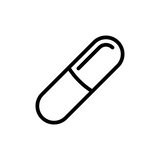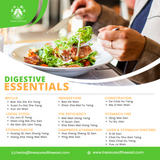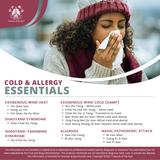 Huo Xiang Zheng Qi San - 藿香正气散 - Patchouli Qi Rectifying Powder (Capsules)
Log in to see prices
Full-spectrum, water-based herbal extract; concentrated 5:1 capsules (100 caps./bottle).
Item Number: H060-c
Chinese Name: 藿香正气散, Huo Xiang Zheng Qi San
English Name: Patchouli Qi Rectifying Powder
Formula Principles: 
Releases the exterior and resolves turbid dampness

Activates the Qi and harmonizes the Middle Jiao

Eliminate 

 

plague pathogen*
Ingredients:
| | |
| --- | --- |
| Da Fu Pi | Areca Husk |
| Bai Zhi | Dahurian Angelica Root |
| Zi Su Ye | Perilla Leaf |
| Fu Ling | Poria |
| Ban Xia (Jiang) | Pinellia Rhizome (Ginger Processed) |
| Bai Zhu | White Atractylodes Rhizome |
| Chen Pi (Chao) | Tangerine Peel (Processed) |
| Hou Po (Jiang Zhi) | Officinal Magnolia Bark (Processed) |
| Jie Geng | Platycodon Root |
| Huo Xiang (Guang) | Patchouli Herb |
| Gan Cao (Mi) | Licorice Root (Processed) |
TCM Pattern
Exogenous Wind Cold with Spleen and Stomach Deficiency
Summer Heat with Cold complications
Cold-Damp in the Upper Jiao
Also available as
Granules
.
Treasure of the East's herbal extracts are full-spectrum, water-based extracts produced by Tianjiang Pharmaceutical. Unlike standardized extracts, which contain a concentrated quantity of a single marker chemical, full-spectrum herbal extracts contain all the active chemical constituents of whole herbs in concentrated form.  Treasure of the East herbs are full-spectrum and extracted using only purified water (more information).