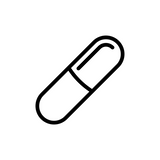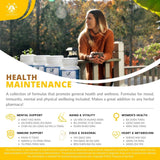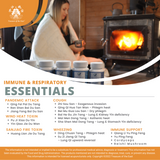 Yu Ping Feng San - 玉屏风散 - Jade Windscreen Formula (Capsules)
Log in to see prices
Full-spectrum, water-based herbal extract; concentrated 5:1 capsules (100 caps./bottle).
Item Number: Y100-c
Chinese Name: 玉屏风散, Yu Ping Feng San
English Name: Jade Windscreen Formula
Formula Principles:
Supports immunity and tonifies Wei Qi, boosts Qi, consolidates the exterior, and arrests sweating, stabilizes the exterior
Ingredients:
| | |
| --- | --- |
| Fang Feng | Saposhnikovia Root |
| Huang Qi | Astragalus Root |
| Bai Zhu (Chao) | White Atractylodes Rhizome (Processed) |
TCM Pattern:
Compromised immunity with Qi deficiency, deficient constitution and deficient Wei Qi, vulnerable to external Wind pathogens, spontaneous sweating due to Wei Qi deficiency, exterior deficiency
Also available as 100g Granules and Granules in Bulk Packaging. 
Please refer to our Yu Ping Feng San formula kit for a comprehensive kit, crafted to mimic this formula.
Treasure of the East's herbal extracts are full-spectrum, water-based extracts produced by Tianjiang Pharmaceutical. Unlike standardized extracts, which contain a concentrated quantity of a single marker chemical, full-spectrum herbal extracts contain all the active chemical constituents of whole herbs in concentrated form.  Treasure of the East herbs are full-spectrum and extracted using only purified water (more information).