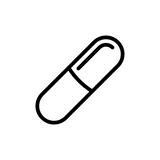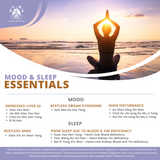 An Shen Ding Zhi Wan - 安神定志丸 – Calming Poria Formula (Capsules)
Log in to see prices
Full-spectrum, water-based herbal extract; concentrated 5:1 capsules (100 caps./bottle).
Chinese Name: 安神定志丸, An Shen Ding Zhi Wan
English Name: Calming Poria Formula
Item Number: A004-c
Formula Principles:
Calms the Shen and the mind
Strengthens Qi
Alleviates fearfulness
Ingredients:
| | |
| --- | --- |
| Fu Ling | Poria |
| Fu Shen | Poria Mushroom with Hostwood |
| Long Chi | Dragon's Teeth |
| Bai Shen | Ginseng Root |
| Shi Chang Pu | Acorus Root |
| Yuan Zhi (Zhi) | Polygala Root (Processed) |
TCM Pattern:
Heart and gallbladder Qi deficiency due to mental stress, shock or startle
Dosage
Four capsules, two to three times daily.
*The information provided here is for healthcare professional practitioners only. These statements have not been evaluated by the Food and Drug Administration. This product is not intended to diagnose, treat, cure or prevent any disease.
Also available as Granules. 
Treasure of the East's herbal extracts are full-spectrum, water-based extracts produced by Tianjiang Pharmaceutical. Unlike standardized extracts, which contain a concentrated quantity of a single marker chemical, full-spectrum herbal extracts contain all the active chemical constituents of whole herbs in concentrated form.  Treasure of the East herbs are full-spectrum and extracted using only purified water (more information).